The Other Acrobatic Show in Beijing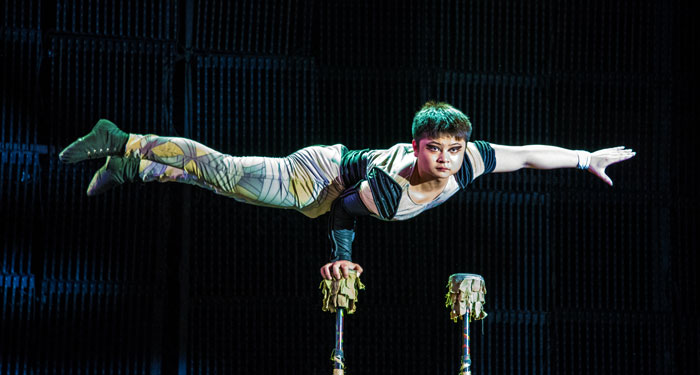 There is really never enough time is there. Later on, I started browsing and saw that there are even more incredible shows in Beijing. Theatre seems abundant there and I want to see it all, of course now it's too late. At least for now that is. I wanted to show another acrobatic show Beijing has to offer. It's only a recent discovery of mine, yet looks amazing doesn't it? It has been said, that this one has a very intense atmosphere. Judging from the pictures, it looks very true indeed. Music should be incredible as well on this acrobatic show.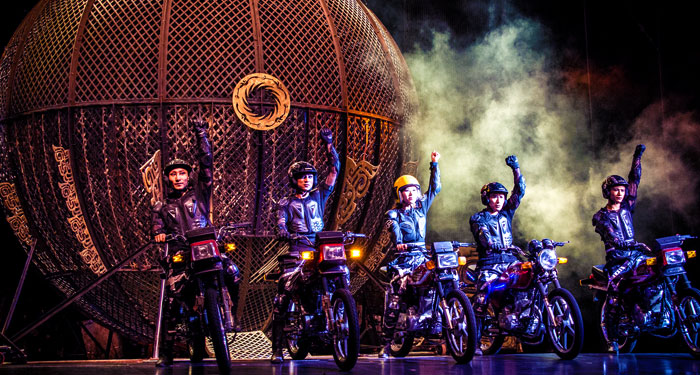 But this is something that Chaoyang Theatre definitely didn't have. Which is, a motorcycle stunt. It looks too crazy to be true. There are a dozen or so motorcyclists that go around a huge cage that's placed on the stage. To make things even more exiting, the lights are being turned off while they are inside the circle. Want to go yet? The name of this show is Legend of Jinsha. Held at the Beijing Workers Club, which is another old, classic theatre in the middle of Beijing. For sure, if I ever go to Beijing again I will definitely visit here. Although, it might be that next time I will go to Shanghai instead.. because I want new travel experiences. But for now, being in Japan is just fine. I am eating my gohan now so. Later friends!
Noriko Hides